Yesterday, the second phase of the webcast activity of "online sharing and communication of the MAPTAGS Andrological comprehensive solution" organized by Sanwe medical was held as scheduled.
In the first live broadcast on May 20, we invited Zhang yanbin, director of the department of andrology of Hefei second people's hospital in Anhui province, and Wang wei, deputy director, two experts. The theme they Shared was "Refuse to be Mr. One-Minute"
In this issue, we are invited by professor Guo jun, an expert of andrology in Beijing xiyuan hospital of Chinese academy of traditional Chinese medicine. He Shared the interpretation of [EAU 2020] guide to premature ejaculation (PE).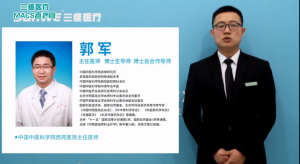 Professor Guo jun is the chief physician, doctoral supervisor and post-doctoral co-supervisor. Chief researcher, China academy of Chinese medical sciences; Experts enjoying the special government allowance of the state council; Chairman of andrology branch of China information society of traditional Chinese medicine; Chairman of andrology professional committee of Beijing society of integrated traditional Chinese and western medicine; Vice chairman of andrology professional committee of Chinese society of integrated traditional and western medicine; National science and technology progress award, national natural science foundation, Beijing science and technology progress award and other evaluation experts;
Editorial board member of the Chinese journal of integrated traditional and western medicine, Chinese journal of men's science, Chinese journal of men's science, reproductive medicine and Beijing journal of traditional Chinese medicine. He presided over one project of the national support plan for the 11th five-year plan period and three projects of the national natural resources fund. He is the chief editor of 16 monographs such as Chinese and western medicine and andrology, and has published more than 50 articles.
The topics of this issue include epidemiology, definition, classification, risk factors, pathophysiology, diagnosis and evaluation, and treatment. There are also two products recommended by Sanwe for the diagnosis, evaluation and treatment of premature ejaculation. At present, the two products have certain positioning advantages in the market, while similar products are basically not available.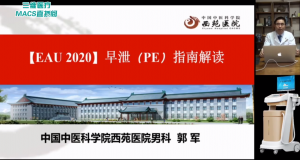 During audience q&a session, we made a brief introduction to medical and household products.
PE therapeutic instrument medical version of professor Guo's PPT has made a general introduction.
The basic functions of the home version are pneumatic massage, hydraulic massage, electric stimulation and other basic functions. And for the convenience of home use, the overall design tends to household appliances, and the use of built-in batteries, no need to consider external power supply problems, treatment anytime and anywhere.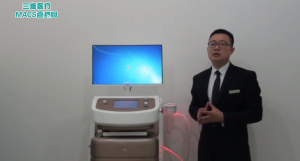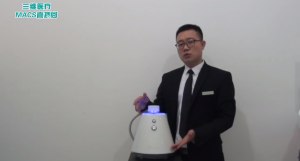 At the same time because is the children's festivals, everybody "the whole world is celebrated", for Sanwe Medical's big friend, old friend also released super big privilege. 9.9 yuan can be exchanged for a coupon worth 5,000 yuan. Purchase for live broadcast period, use effective date is until today.